We meet meditator Anja from Belgium who has taken part to the Young Meditators retreat held in Bonnevaux in 2019.
Tell us a little bit about you, where you come from, what brought you to the world of meditation?
My name is Anja T'Kindt, I am 43 years old and I live in Belgium. I have been meditating for 5 years now. I started to meditate in very natural way, I didn't really know that it was meditating. I am living and working in a L'Arche community for more than 20 years now. I am used to sharing my life with people with learning disabilities. The people at L'Arche tought me about living in a simple way, living in the present moment, showing my vulnerabilities…
They tought me that the most important things in life is loving and being loved. They tought me to appreciate to be in silence and just let me filled by their love and to love them in the same way. I discovered, I could also be in that love, even when I was not physically with them. When I was going through a difficult time in my life (my father died), I took the time to sit silently in the chapel and just to be there in the compassion of God's love. Later on, I learnt from a friend that this was a kind of meditation and that I could deepen this way of prayer with a mantra. So, I started to meditate in the christian tradition of John Main.
How do you feel about the experience of meditation? How important is it in your life?
The more I am meditating, the more I am yearning in my life for silence and taking the time to go inwards into my heart. I am a very busy woman who has always a lot of projects and ideas. Meditating helps me to live more from the love and the peace that is within me. It's like God is living in my heart and I just have to sit on his knees and listen to his breath and heart like a child. Sometimes it gives me peace, other moments I don't feel very much. But after all, I don't care. I am just happy I can be for a while with God in me.
Meditation became a kind of lifeline for me and I have to follow this lifeline. I don't know exactly why, but I know I just have to do it. Of course, it helps me to sleep better, to be less heated, to control better myself, but that's not my first goal. The people with learning disabilities in my community showed me that to love and to be loved is the most important thing in life and that's what happens during my meditation.
Meditation is changing me and I am changing the world. Meditation is for me a prophetic way of living.
Meditation is changing me and I am changing the world. Meditation is for me a prophetic way of living
How long did you stay in Bonnevaux? What have you enjoyed the most about being there?
I was one week in Bonnevaux for the Young Adults Retreat during summer. For me, it felt like coming home. I am used to live in L'Arche and I recognized the same way of sharing life: in simplicity, with humor I could relate to, open to share our forces and vulnerabilities…The center of the time in Bonnevaux is the common meditation and prayer moments in the chapel. I felt at home during the prayers, because finally, there weren't so many words and just the silence at the center.
I was also very surprised about the openness to different kinds of religious vocations. Most of the monasteries I know are only for old people and if you want to join them, you have to follow a structure. In Bonnevaux, I could see that new forms of engagement in the monastery are possible. Lay people, oblates, sisters, priests, short or long term, are living from the same source and are living in an equal way, each one his personal way. I believe this is the future for religious life. I was very happy to witness this new way of leading a spiritual life.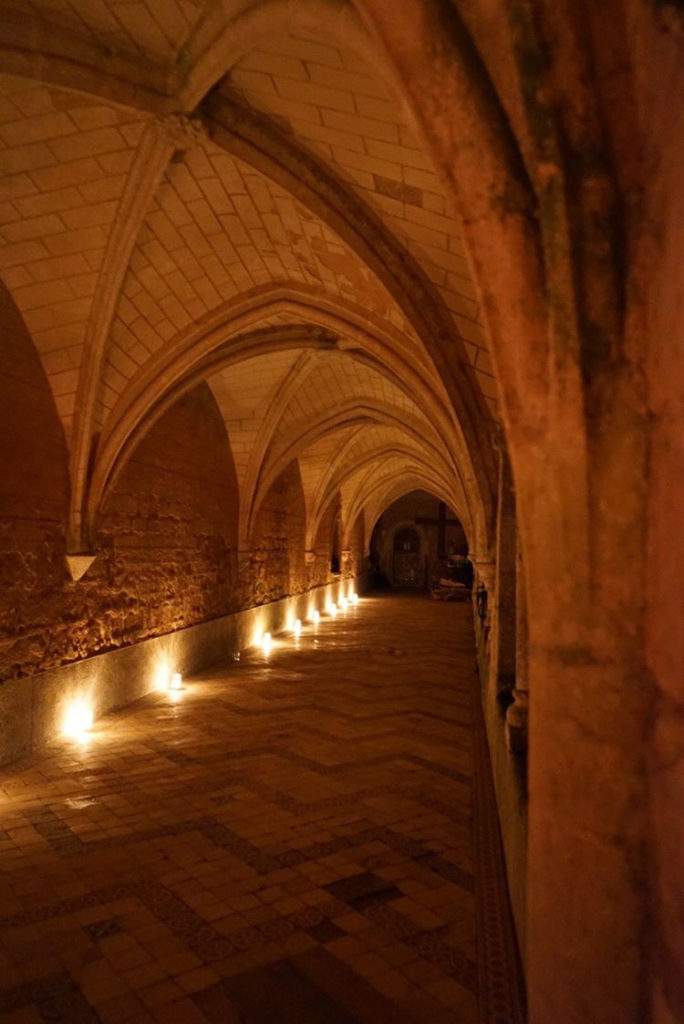 How do you see the importance of being in a community?
Community helps to be more focused on the meditation. It helps to have the discipline to meditate on a regular basis. It motivates me, even now. When I am alone at home, it helps me to know that there are people in Bonnevaux that are also meditating. In my big dreams, I would like to see the prayer times of Bonnevaux online, so I could join them!
Community also helps me to share my difficulties and vulnerabilities. It is great to feel that you are not alone and that other people are supporting and thinking of you.
Community helps to come outside my comfort zone and pushes me to start new projects.
Because the members of the community are from everywhere in the world, it gives me the feeling to be part of a worldwide family. It is an easy way to show to our members and the world that living in peace in diversity is possible. It is a great sign to the world, just by living together.
Because the members of the community are from everywhere in the world, it gives me the feeling to be part of a worldwide family
What would you say to others who are thinking to come and visit?
Bonnevaux is for me like a sourcing place. There is a present living community that welcomes you and that is supporting you to have the discipline to meditate.
The beauty and the silence of the place is helping you to come closer to your heart and to God.
Religious life is changing. It cannot be like the last centuries anymore. In Bonnevaux this new way of religious life is taking form. I can see the seeds of it already. I am proud that I was there and I could witness this.
Bonnevaux is showing that another way of living is possible, a way of living centered to the heart, peace and with acceptance of our vulnerabilities.
---